By Nancy Jaffer
July 12, 2017
How many horse owners do you know who have left New Jersey for good over the past few years? What about trainers and managers who have shut down their barns? Judging from my experience, your answer probably is "Lots."
But trainer Mark Leone isn't among them. Instead, more than $200,000 recently has been put into refurbishing his family's Ri-Arm Farm in Oakland, Bergen County, where he plans to remain.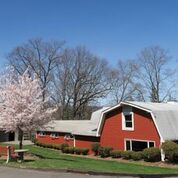 "Did I ever think about moving out of state?" Mark asked in response to a question, before answering with a definite "Never."
"I love the Northeast. I love the change of seasons."
He finds the location conducive to enabling competition horses can take a break occasionally with their shoes pulled. Mark also likes the fact that the major show season in the region has both an end and a beginning.
After a barn re-do and new footing for the outdoor ring, among other improvements at Ri-Arm, he's especially busy not only with his training duties, but also with equestrian governance. Mark is the new president of the North American Riders Group (NARG), and chairs the U.S. Hunter Jumper Association's Zone II committee (New Jersey, New York, Pennsylvania).
Ri-Arm, named after his late parents. Drs. Rita and Armand Leone, started about 47 years ago breeding Welsh ponies when the couple's three sons were just beginning their riding careers. It evolved along with the boys as they rose to the top level of show jumping.
Densely populated Bergen isn't a horsey county like Monmouth or Hunterdon, but it got a spot on the equestrian map because of Mark and his older brothers, Olympic show jumping medalist Peter Leone and Armand Leone, who played a key role in formation of the U.S. Equestrian Federation. The trio even made up their own Nations' Cup team years ago, an equestrian version of the three musketeers.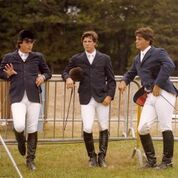 Along the way, Mark won the AHSA Medal Finals and then made his debut with the U.S. Equestrian Team while still a teenager. Peter, who works out of a farm in Westchester County, N.Y., went to the Atlanta Olympics. Armand, a lawyer who is also a physician, and his wife, Alison, both ride at Ri-Arm, along with their son, David, and Mark's children, Mark, 14, and James, 10.
"My boys are competing now, what a thrill," said Mark.
His wife, Jane, also plays a key role at Ri-Arm, a compact but effective 17-acre facility, with an indoor ring and turnout as well as a Contagious Equine Metritis quarantine facility for imported mares.
"We still have the family togetherness. The horses were that phenomenal glue and chemistry that kept us connected in a great way," he observed.
"My mom and dad gave us the opportunity, the facilities, the sport. Ri-Arm Farm, we're proud of it. The policy was, `You can achieve more together than you can alone.' "
The brothers were indoctrinated into horsemanship and horse-keeping by their first instructor, the late Sullivan (Dave) Davis, who could train any breed or discipline. He taught them how to break in a horse and bring it along while picking up various aspects of care that are vital to a successful stable.
"We were so lucky growing up with Dave and learning the things we did as horsemen," said Mark, noting the insights continued subsequently while training with George Morris and getting help from other big names in the sport. That included the late Frank Chapot, who helped design Ri-Arm's grass ring and its natural fences. Frank, like George, was a former U.S. show jumping coach.
"We learned from great horsemen," Mark observed.
His priorities these days, at age 55, are his business and his family, rather than his own riding.
"I love coaching, I love doing clinics," he said.
At some point, though, Mark commented, "I hope to return to the grand prix ring before I get too old. But right now, there are too many other things going on. The sport now is better than ever. If you want to play at the top level, you need to commit. You can't afford not to be training, training, training. You have to be realistic about what you chew off."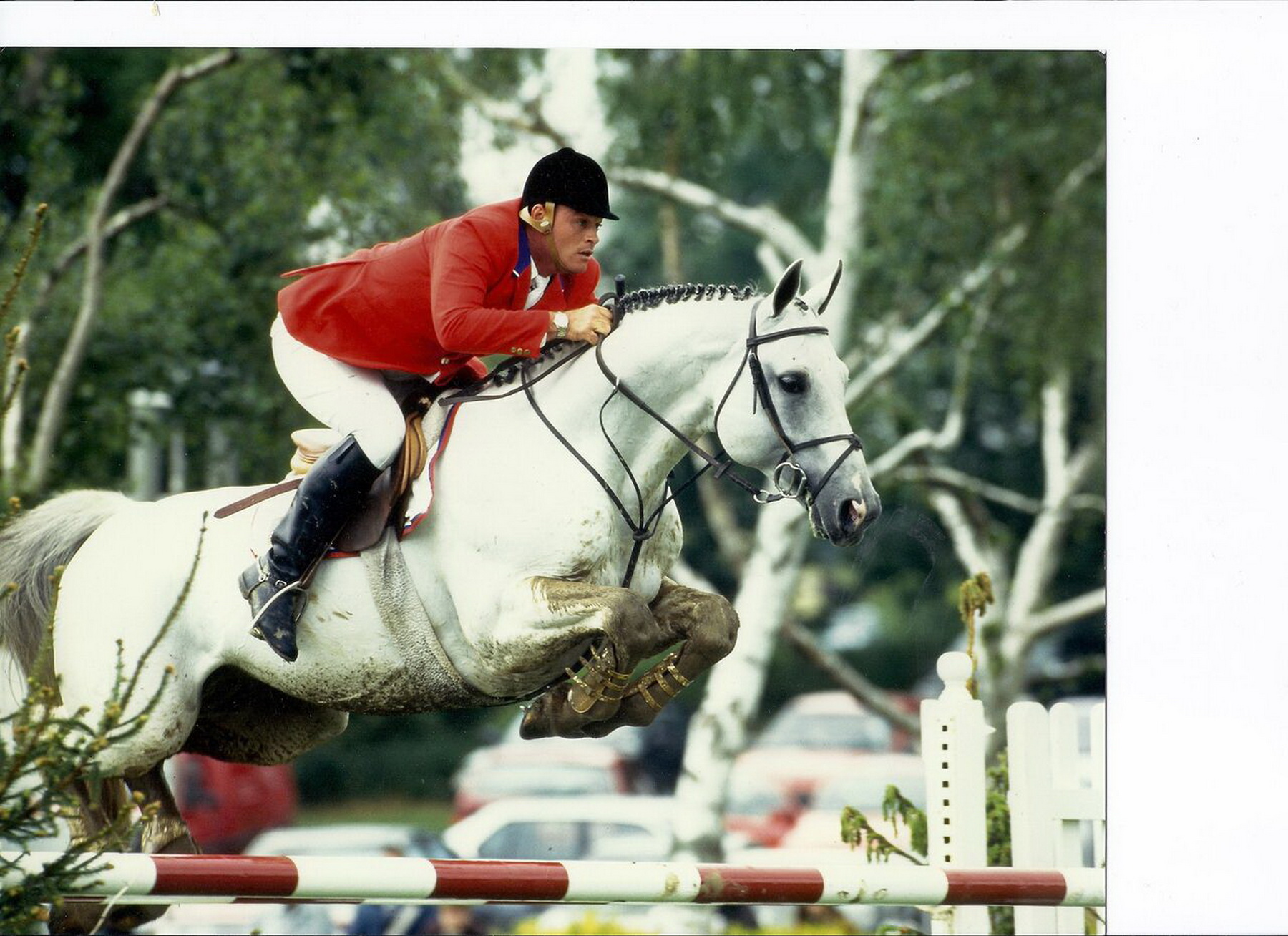 And in the governance area, that's a lot for Mark. NARG took a hiatus for about a year after achieving its goals, including getting representation at the national level (former board member Murray Kessler this year became president of the U.S. Equestrian Federation) and the USEF current board is well-populated with the kind of people NARG feels should be involved in the sport.  It also helped achieve improvement in shows with a well-received rating system that analyzed the pluses and shortcoming of the major shows on the continent.
But NARG, which proved so influential, has gotten back in the action with a voice in major issues. Mark wants the organization to be selective, though.
"When NARG first started, it was all things to all people. Now we've narrowed the scope of what NARG really is involved with. We're really a reactive group now. We take positions on issues that are brought to our attention."
NARG, allied with the International Jumping Riders Club, is looking at questions such as how riders get invitations to top shows. It's also prepping to rate shows again, rating course designers and raising funds for its projects, along with campaigning for even more 4- and 5-star shows in North America.
NARG also is interested in seeing a national show jumping championship return.
"We'd like to bring that back to the forefront in terms of showcasing our riders. I feel like we have at least some contacts and connection with the federation; that we're a part of some issues and processes as we go forward," Mark commented.
"There's got to be a way that some of our young national riders get to go against some of the top international riders; learn the sport, get involved," he said in reference to a national championship
He noted, "The message for so long was, `leave America if you want to get better.' Now we're running more CSIs, international events. That's made a big difference."
In Zone II, one of his concerns is leading the way in saving the North American Junior and Young Rider Championships. The competition used to be in a single location for all its disciplines and had great spirit, but now it has split venues and frankly lost its cachet. He notes it's difficult to get trainers and riders who are flying off to Europe or Spruce Meadows to participate in the NAJYRC show jumping, in which Zone II had a great record of success.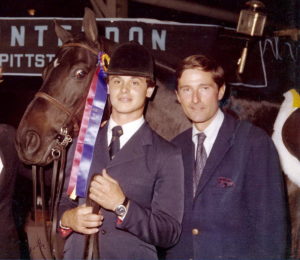 USEF is also working on seeking an improvement of the NAJYRC program through a subcommittee. As Mark notes, NAJYRC was historically a great steppingstone, with winners in the past such as McLain Ward and Georgina Bloomberg who went on to grand prix success.
"Zone II is a very visible zone with membership, finances and we ourselves are struggling with this," he pointed out.
Meanwhile, he said Zone II's main mission is to "give back to our membership" with initiatives such as children's and adult championships. A low junior/amateur championship and a high junior/amateur championship have been added to the schedule of competitions. Clinics, the Emerging Athlete Program and forums (which he pointed out could be better-attended by members) are other focal points for the zone.
The gems of Zone II are the Devon, Pa., Fall Classic for jumpers and the hunter championships in Harrisburg, Pa., following the Pennsylvania National Horse Show.
"As long as people feel we're working for them," Mark said, "that's what this is all about, "giving back and keeping an eye on what's good for our zone."