It's been a busy—and successful–few weeks for five-time world championships endurance rider Meg Sleeper of Kingwood Township.
First, she won the 50-mile Muckleratz Run ride near Hershey, Pa., with her attractive gray homebred Arabian, Syrocco Cadence. Next up was the Vermont 75 in Woodstock, and again, Cadie was the winner, even though Meg was more interested in getting her horse fit rather than picking up trophies.
As a bonus, her friend Hanna Weightman of Shamong won the Vermont 50-mile competition with Meg's Syrocco Rabia, named best conditioned. There was a (human) marathon held in conjunction with the Woodstock event, which added to the excitement for the horses and riders, Meg noted.
Next up for her, Meg hopes, is the October 2017 test event for the 2018 World Equestrian Games at the Tryon International Equestrian Center in North Carolina. No word has come down about selection criteria for the test event or the WEG, but only three riders from each country will be able to take part and scout the up-and-down terrain in the foothills of the Blue Ridge mountains.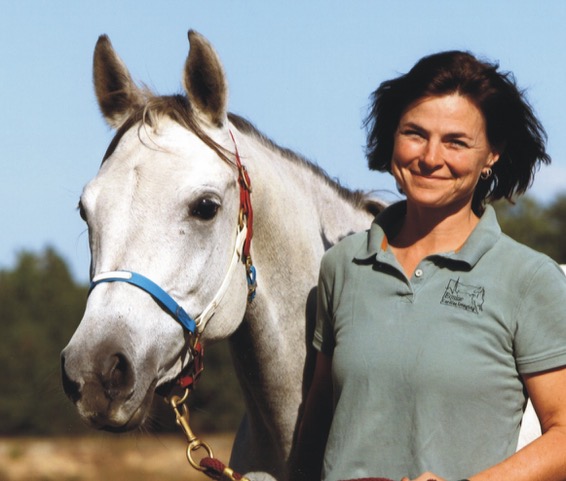 Meg said word is that the Tryon course will be like "the Biltmore on steroids," referring to previous challenging rides at the Biltmore estate in Asheville, about an hour west of Tryon.
She noted, however, "it will be exciting to have another course" in the U.S. endurance repertoire.
According to preliminary plans for the WEG, crews will not be allowed along the trail to keep putting water on horses so they can go faster and faster. That practice has led to catastrophic injuries elsewhere, particularly in the Middle East. Crews would only be able to tend to horses during the holds at the veterinary checks along the route.
The end result "will be a lot slower than usual,"  Meg said, "but it will let us take it back to horsemanship, the old cavalry test—another whole step up at the challenge level."
The sport has had an image problem because of abuses involving one geographic segment of the competitors.
"We're struggling trying to figure out how do we get control again and make it the sport to be proud of," she said. Meg did note, however, there are many places where it is still run as a "clean and wonderful sport" but "sadly, there are some events where that doesn't happen."
Meg is in the process of bringing back another horse, Syrocco Rimbaud, her 2015 world championships ride who was injured during the competition in Slovakia. The veterinary cardiologist would like to have two horses that could be candidates for the 2018 WEG. She has ridden all over the world, from the jungles of Malaysia to the fields of France, but being able to ship her horse by trailer instead of airplane and all that involves adds to the appeal of representing her country at home.