Fair Hill International has been nominated to be the host of a new 2019 autumn 4-star three-day eventing competition. If approved by the FEI this fall, the competition at the 5,613-acre Natural Resources Area will be the second event at that level in the country, with the Kentucky event (formerly Rolex Kentucky) in the spring at the Kentucky Horse Park (Britain is the only other country with two 4-stars, Badminton and Burghley).
The U.S. Equestrian Federation named Fair Hill as its choice after a months-long selection process that finally was narrowed down to the Maryland site and Great Meadow in The Plains, Va. Fair Hill, where a number of eventing competitions are held during the season, got the nod this week after the state Legislature awarded a $100,000 grant for development.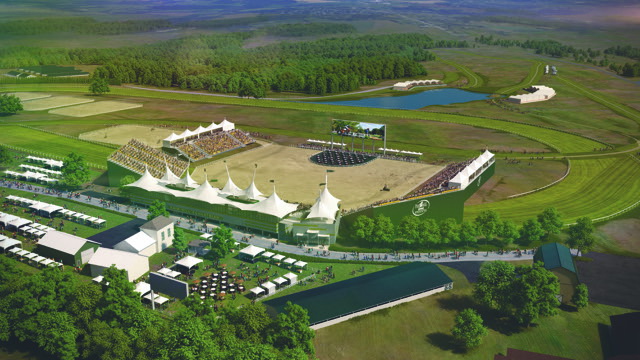 The Fair Hill tract to be developed for the 4-star is on the other side of Gallaher Road from the current site where the October 3- and 2-star competitions are held.
"Fair Hill's nomination to host this 4-star event in Maryland is a reflection of our rich equestrian tradition and establishes our state as a premier destination for equestrian events and equine activities," said Gov. Larry Hogan.
"We are proud that numerous private sector organizations, boards, and state and county agencies and elected officials all worked together to get Maryland to this point in the process, and we are extremely optimistic that we will secure final approval."
Plans also call for improvement of the racetrack area and the work is good news for steeplechase races, the Cecil County Fair and the Scottish Games, all of which are held there. The location of the former DuPont estate is geared toward drawing spectators from a wide area. It is bordered by Pennsylvania to the north and less than a half-mile west of Delaware.
What remains to be seen is how things will work out for the designation of the fall event, if the FEI approves proposed changes to the rating system for eventing, which would add a 5-star and make revisions down through the levels.